Meishoku Detclear Bright & Peel Fruits Peeling Jelly 180ml - Made in Japan
×
Florida customers from the following zip-codes are eligible: 33160, 33180, 33009, 33162, 33154, 33008, 33019, 33181
×
Клиенты Florida из следующих почтовых кодов имеют право: 33160, 33180, 33009, 33162, 33154, 33008, 33019, 33181
The product is out of stock
Product Code:
Facial Care
$14.99
Purchase this product and earn 30 Points!
Registered users only
Meishoku Detclear Bright & Peel Fruits Peeling Jelly 180ml - Made in Japan
5
1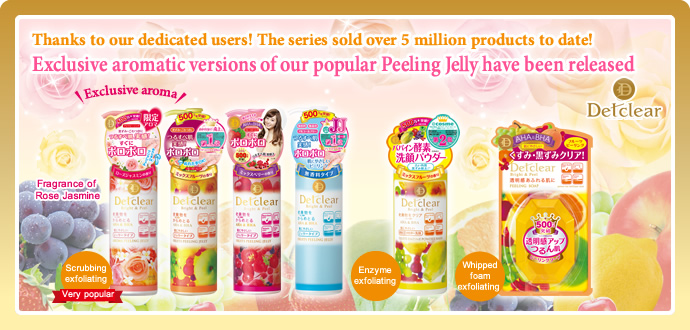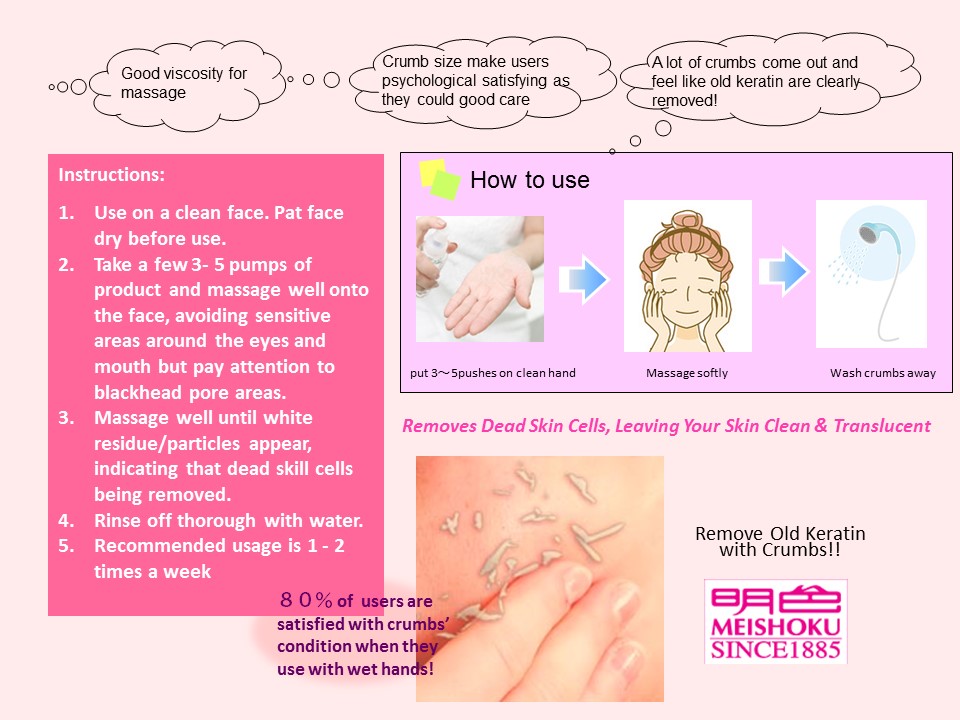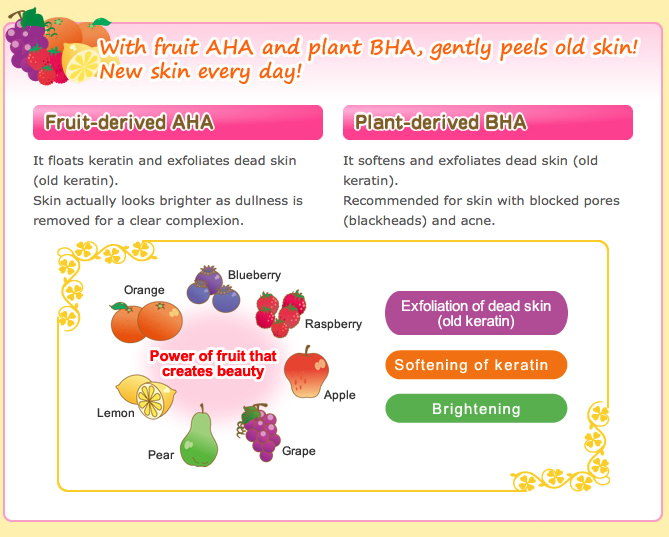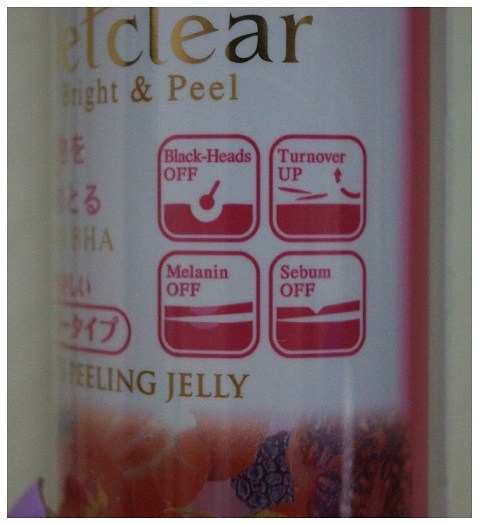 MeishokuDetclear Facial Peeling Jelly (Non Fragrance), Mix Fruit and MixBerry


Facial Peeling Jelly (Non Fragrance) is a jelly type peeling gel to peel off dirt and dead skin gently.

Made from fruit AHA and Plant BHA.

The fruit AHA contains fruits extracts such as strawberry, blueberry, cherry, peach, pomegranate, and apple acid.

100% Authentic

Made in Japan.
Ingredients: Water, Glycerin, Carbomer, Steartrimonium Chloride, FragariaChiloensis (Strawberry) Fruit Juice, Rubus Idaeus (Raspberry) FruitExtract, Prunus Avium (Sweet Cherry) Fruit Extract, VacciniumMyrtillus (Bilberry) Fruit Extract, Prunus Persica (Peach) Juice,Punica Granatum (Pomegranate) Fruit Extract, Malic Acid, TartaricAcid, Salicylic Acid, Salix Nigra (Willow) Bark Extract, GlycosylTrehalose, Hydrogenated Starch Hydrolysate, Butylene Glycol,Phenoxyethanol, Methylparaben, Ethylparaben, Propylparaben,Butylparaben, Isobutylparaben, Fragrance
I love this exfoliant. My skin becomes so soft and smooth after I use it. When you rub it on your skin, it breaks up into little particles and changes color when it picks up the dirt and sebum from your skin. It has a nice soft flowery smell but it's not overwhelming. You also only need to use it once every 2-3 days. Highly recommend!!!
Showing 1 to 1 of 1 (1 Pages)
Write a review
Your Name Your Review Note: HTML is not translated! Rating Bad Good

Customers Also Bought

Recently Viewed