Kose Clear Turn Premium Jelly Face Mask Hyaluronic Acid Royal Jelly Coenzyme Q10
Kose Clear Turn Premium Jelly Face Mask Hyaluronic Acid Royal Jelly Coenzyme Q10
×
Florida customers from the following zip-codes are eligible: 33160, 33180, 33009, 33162, 33008, 33181
×
Клиенты Florida из следующих почтовых кодов имеют право: 33160, 33180, 33009, 33162, 33008, 33181
$11.99
Kose Clear Turn Premium Jelly Face Mask Hyaluronic Acid Royal Jelly Coenzyme Q10
5
1
Leave a positive feedback and get $2 discount for your next order on our website. After that you will receive 200 points in your bonus account
Purchase this product and earn 24 Points!
Registered users only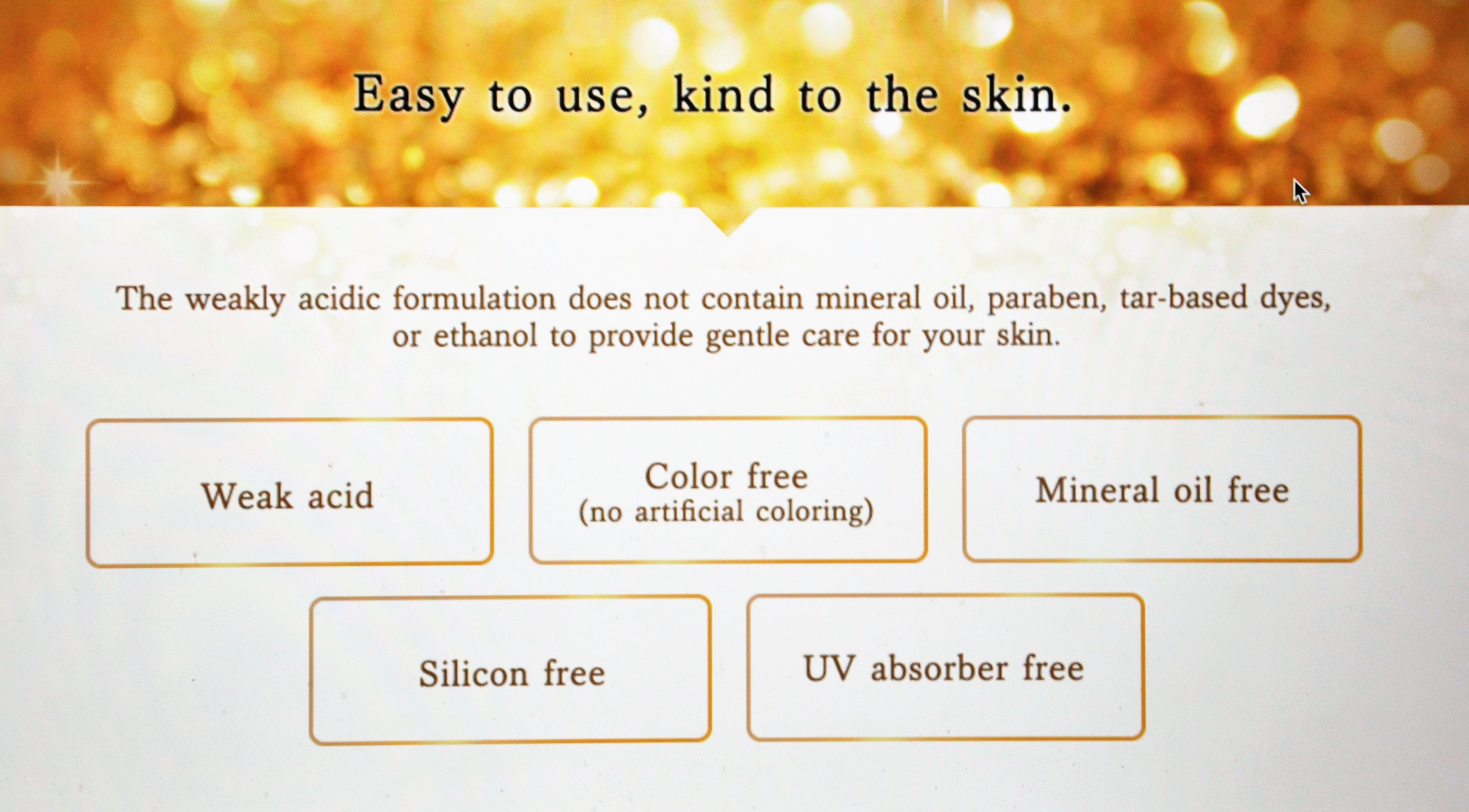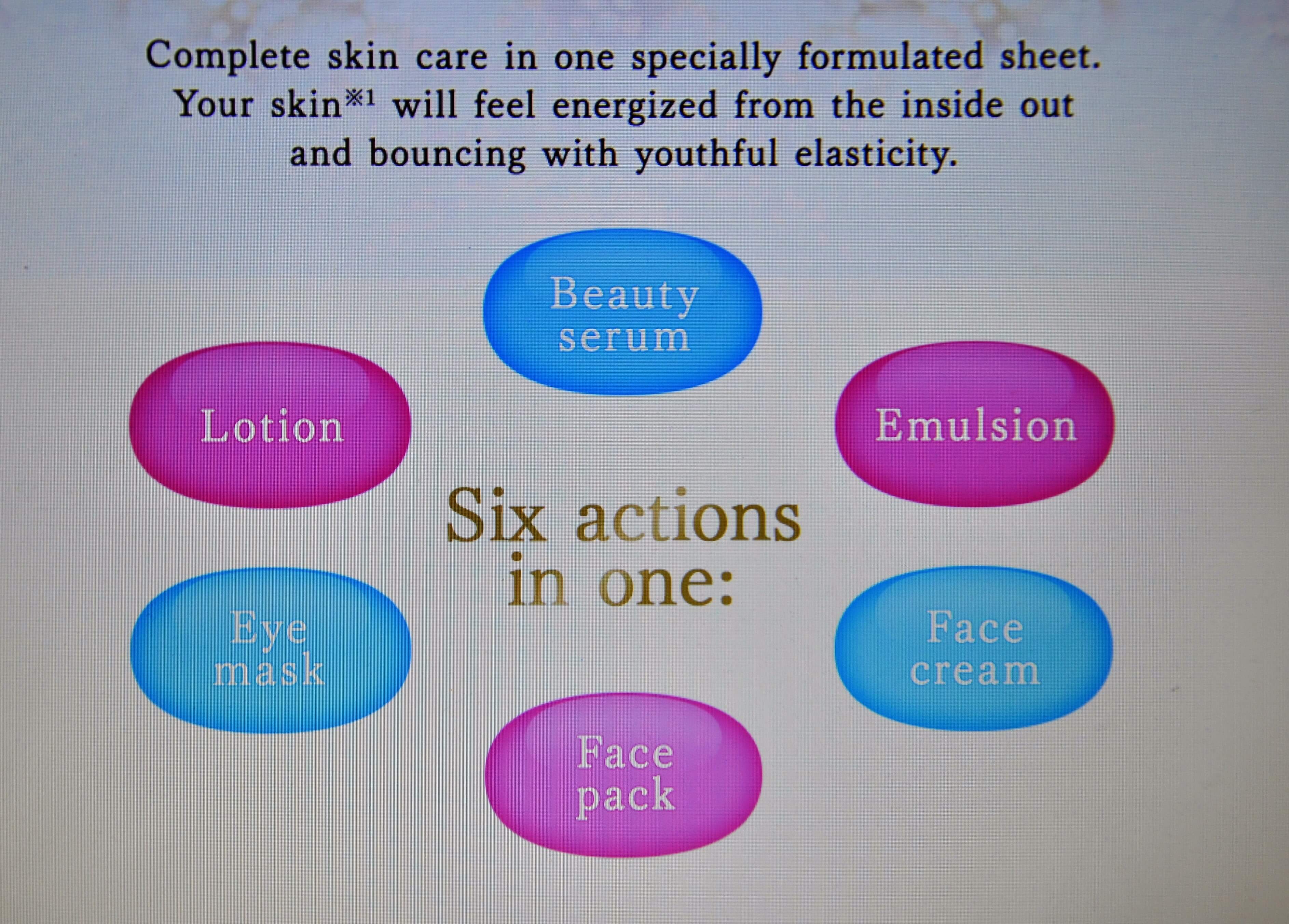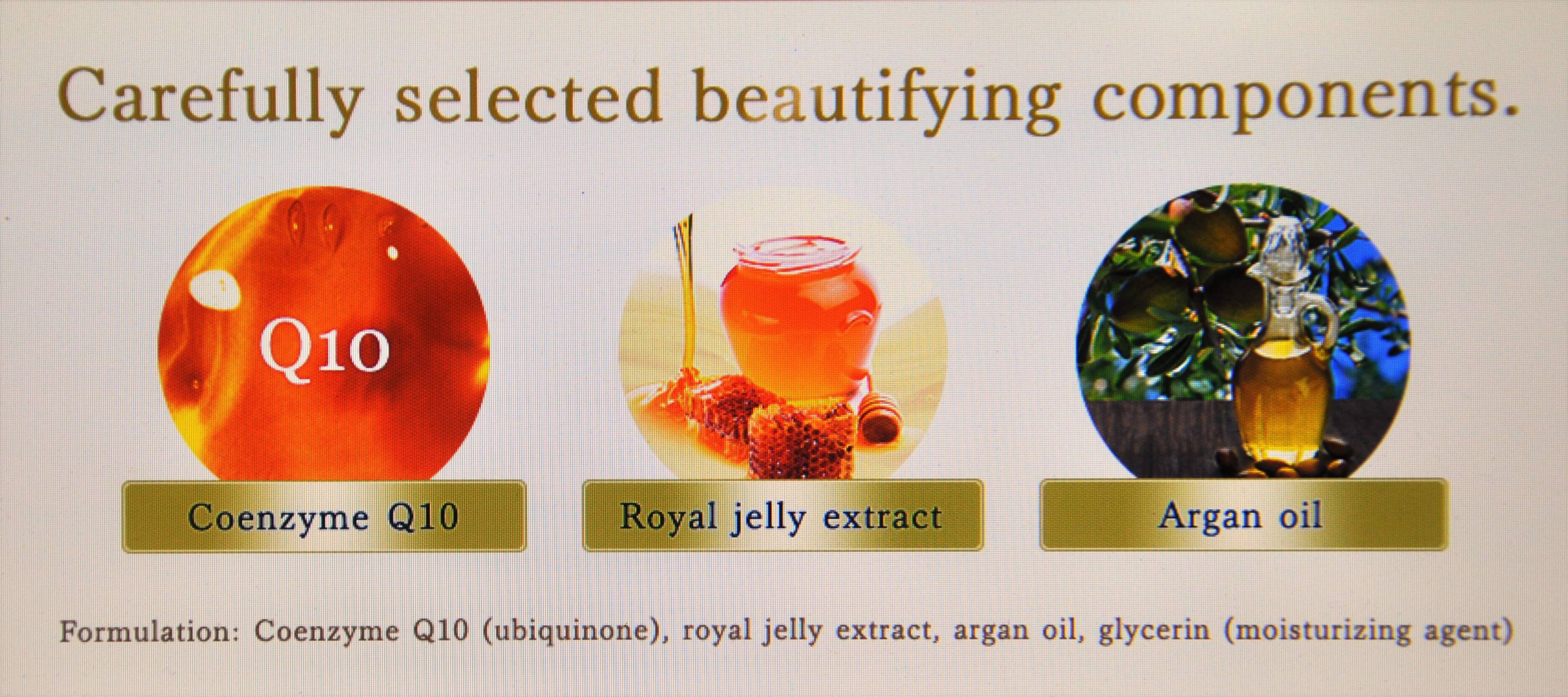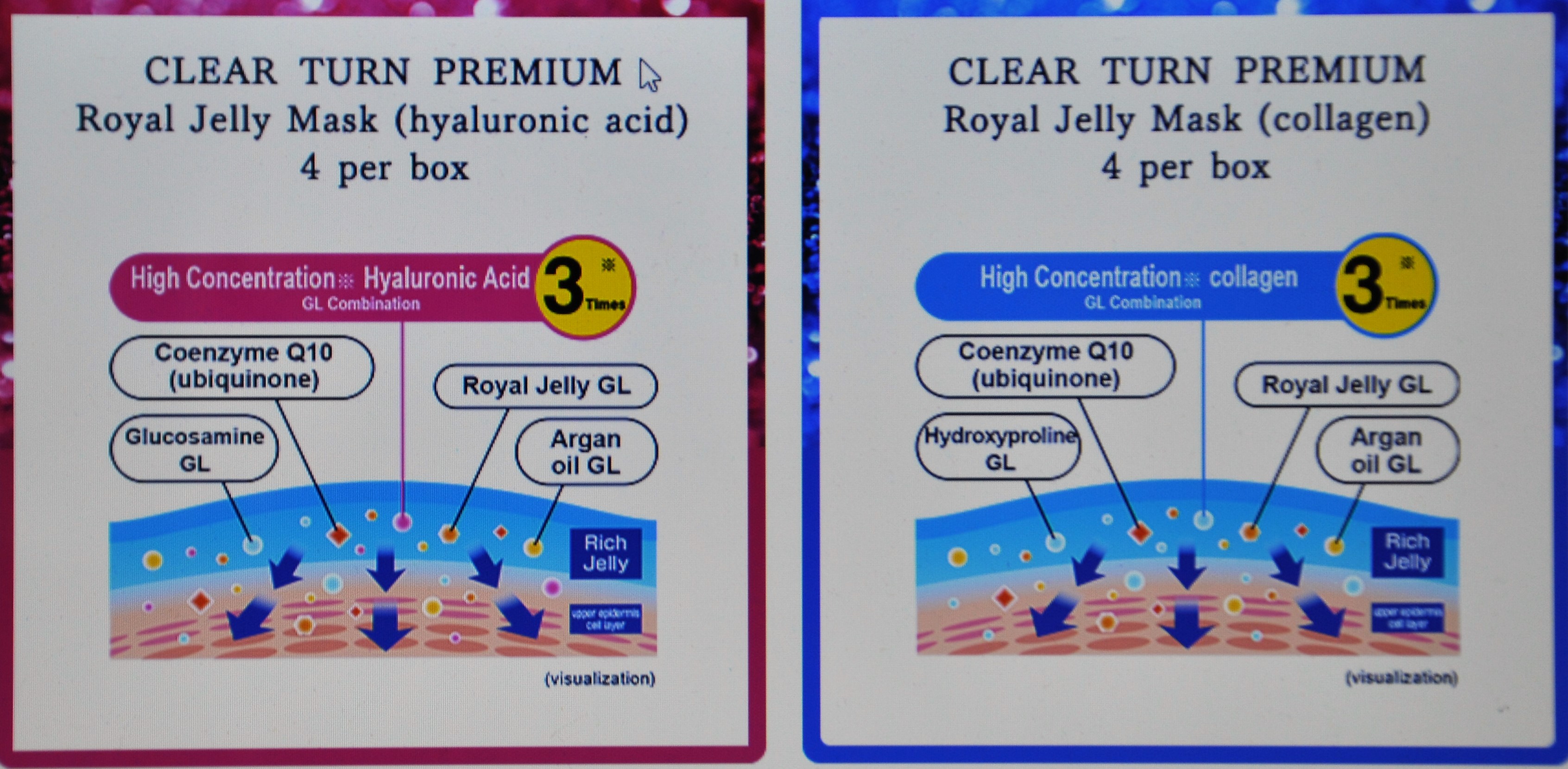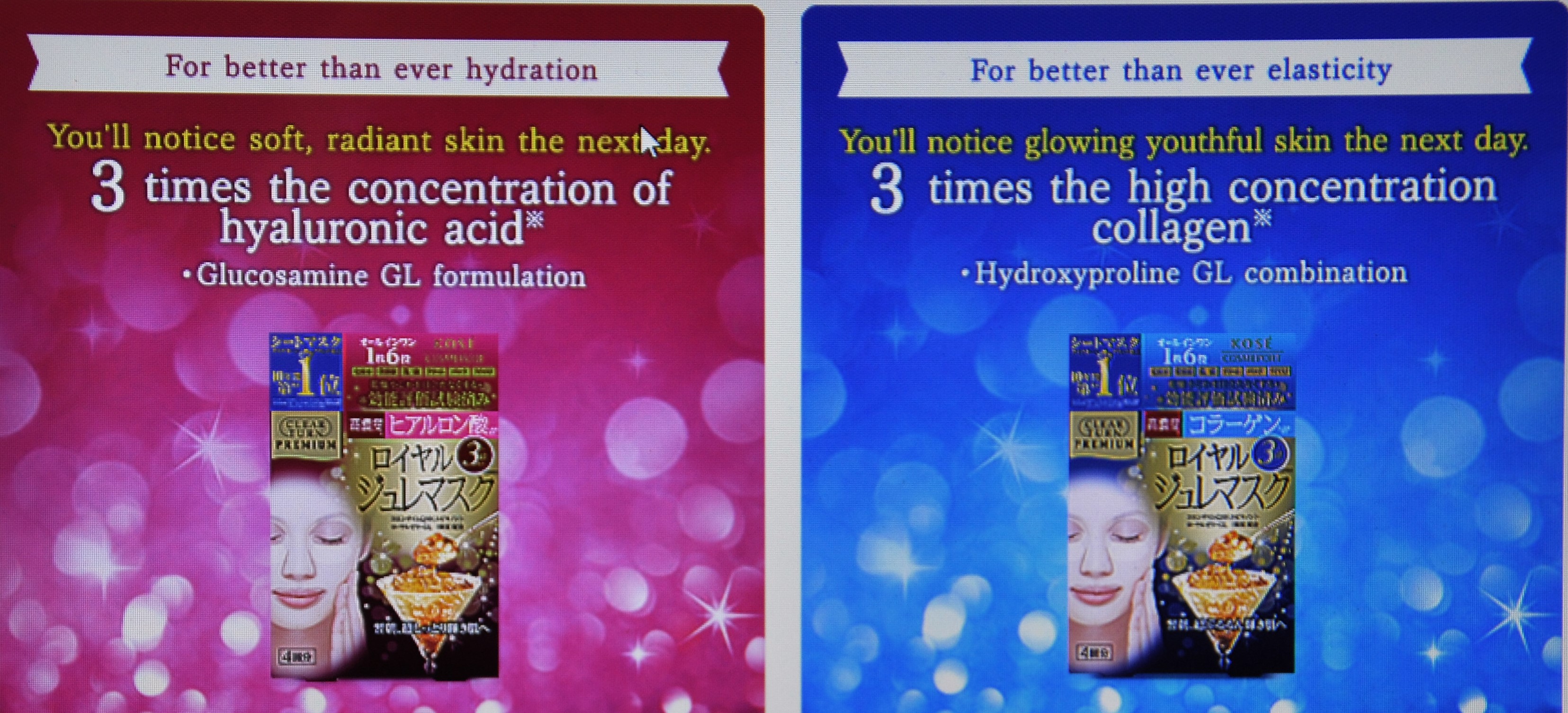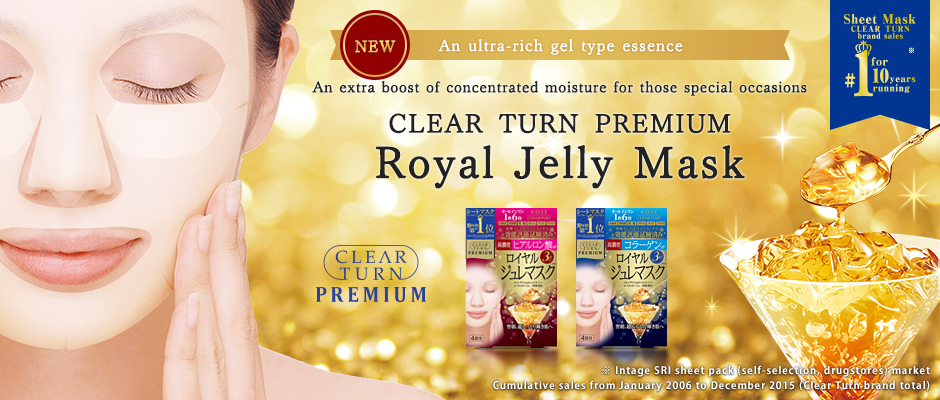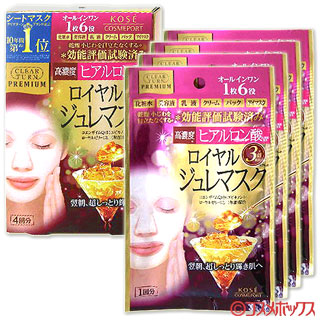 This is a premium edition of the famous Kose Clear Turn mask, with addition of rich amount of royal jelly extract, plus coenzyme Q10 formula, argan oil, and a high concentration of Hyaluronic Acid, it gives you a 6-in-1 skincare performance with good quality and comfortable experience.
About the Product

With relaxing floral scent in top, mid, and end notes.

No coloring. Non-alcohol. No mineral oil. No UV-absorber.
Kose ClearTurn PREMIUM Jelly Face Mask Hyalorunic Acid Royal Jelly Coenzyme Q10
Quantity: 4 doses (30g x 4 / 1.058oz x 4)
Gel type (Mask)

Made in Japan
Great product, works great to freshen skin appearance.
Showing 1 to 1 of 1 (1 Pages)
Write a review
Your Name
Your Email
Your Review
Note:

HTML is not translated!
Rating
Bad
Good