Pigeon baby pure detergent plus 600 ml
Pigeon baby pure detergent plus 600 ml
×
Florida customers from the following zip-codes are eligible: 33160, 33180, 33009, 33162, 33008, 33181
×
Клиенты Florida из следующих почтовых кодов имеют право: 33160, 33180, 33009, 33162, 33008, 33181
$8.99
Leave a positive feedback and get $2 discount for your next order on our website. After that you will receive 200 points in your bonus account
Purchase this product and earn 18 Points!
Registered users only
Product Description
Pigeon Baby Pure Detergent Plus 600mL is safe for babies and effective on soiled clothes. Pigeon Baby uses only botanical cleaning ingredients to remove stain without damaging clothes or irritating skin. Citric acid is used to kill bacteria, mold, and mildew. It does all of this without additives like dyes, perfumes, bleach, phosphorus, or fluorescents.
Pigeon Baby Pure Detergent can be used in a washing machine or hand washings. It does not take a lot of the concentration detergent It also rinses away so that it doesn't leave any residue that can also irritate a baby's skin.
Benefits of Product
Made from 100% plant-derived ingredients
Eliminates odors and cleans stains effectively and gently
Safe for newborns on up
Concentrated product
Rinses clean
Meets safety testings for skin irritation and allergies
Made in Japan
Pigeon Baby Pure Detergent Plus 600mL is available in the USA when you order online. You can read reviews and buy it from our website.
Pigeon Liquid Laundry Detergent For Extra Soiled Clothing 600ml
Baby-friendly detergent for newborn baby.
● Citric acid formulation to help kill bacteria, mold, and mildew
● Odor-eliminating detergent
● Made from 100% botanical cleaning ingredients
● Safe to use for babies (0 months and above)
● Effectively removes dirt and stains using plant-derived ingredients while remaining gentle to baby's clothes
● Concentrated formula - only a small amount is needed for each wash
● No need to worry about remaining detergent
● Safety testing conducted to meet the standards (Clothing detergent, skin irritation testing and allergy testing tests)
Suitable for both hand wash and machine wash.
No additives [colorless, no fragrance, no bleach, no phosphorus, no fluorescent agent]
Recommended usage
Hand wash:
10 ml of this product against 5 liters of water
Washing machine:
Drum type: 50 ml for laundry 2 kg
General type: 50 ml for 30 L of water
MadeinJapan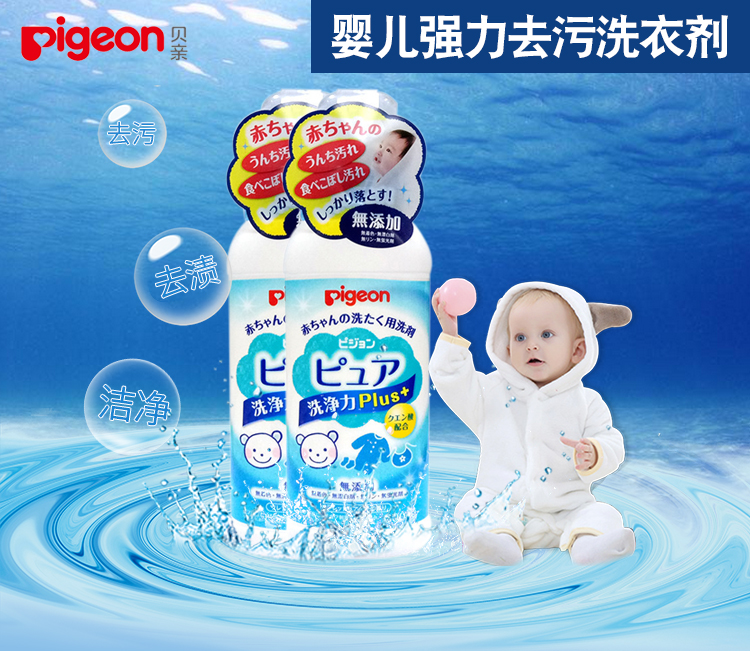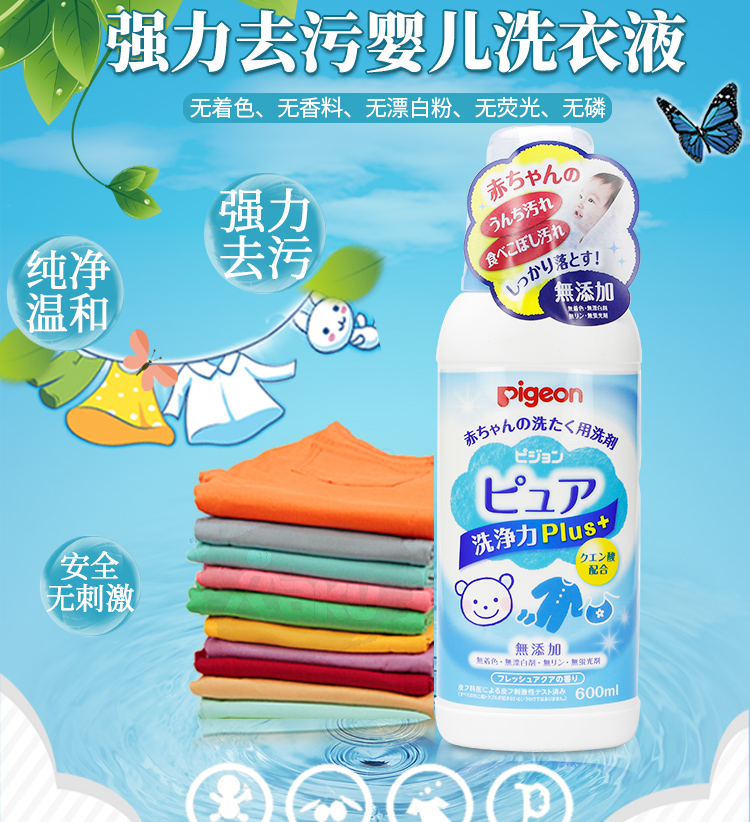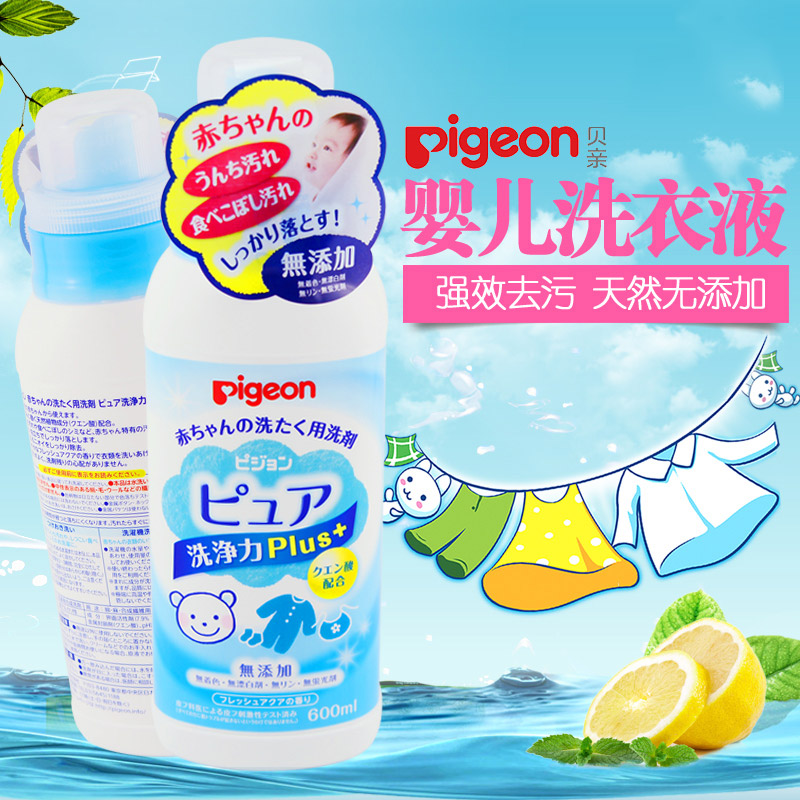 There are no reviews for this product.
Write a review
Your Name
Your Email
Your Review
Note:

HTML is not translated!
Rating
Bad
Good