Clear Clean Medicated Tooth Paste Fresh Citrus 130g Kao Japan
Clear Clean Medicated Tooth Paste Fresh Citrus 130g Kao Japan
×
Florida customers from the following zip-codes are eligible: 33160, 33180, 33009, 33162, 33008, 33181
×
Клиенты Florida из следующих почтовых кодов имеют право: 33160, 33180, 33009, 33162, 33008, 33181
$6.99
Clear Clean Medicated Tooth Paste Fresh Citrus 130g Kao Japan
5
1
Leave a positive feedback and get $2 discount for your next order on our website. After that you will receive 200 points in your bonus account
Purchase this product and earn 14 Points!
Registered users only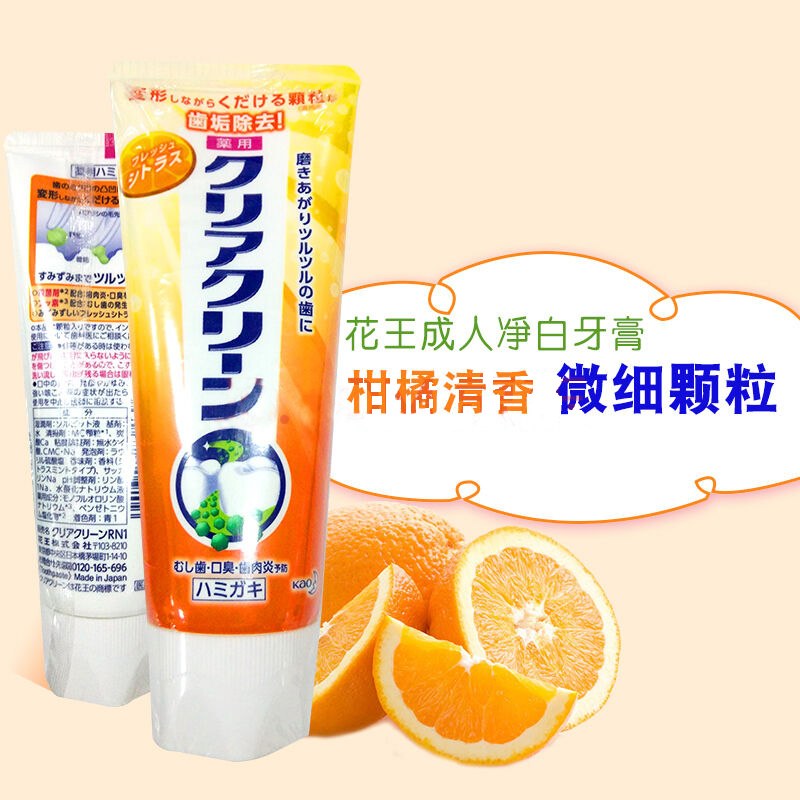 Special microbeads will clean even the hardest to reach areas leaving your teeth sparkling clean.

Special cleaning agents increase the effectiveness of plague removal.

Helps to reduce bad breath germs and to prevent gingivitis.

Fluoride strengthens the structure of the teeth and prevents the development and progression of dental caries.

Fresh Citrus Flavour.
Great toothpaste, fast delivery.
Showing 1 to 1 of 1 (1 Pages)
Write a review
Your Name
Your Email
Your Review
Note:

HTML is not translated!
Rating
Bad
Good