KISS YOU Ionic Toothbrush - Blue
×
Florida customers from the following zip-codes are eligible: 33160, 33180, 33009, 33162, 33154, 33008, 33019, 33181
×
Клиенты Florida из следующих почтовых кодов имеют право: 33160, 33180, 33009, 33162, 33154, 33008, 33019, 33181
Product Code:
Toothbrushes
$8.99
Purchase this product and earn 18 Points!
Registered users only
Japan's best ionic toothbrush brand is here in the USA.
Say goodbye to plaque with the power of KISS YOU Ionic Toothbrush - Blue.
How Negative Ions Remove Plaque
Plaque sticks to teeth by cross-linking with calcium ions in saliva. The KISS YOU Ionic Toothbrush - Blue flows negative ions to break this cross-link, removing plaque gently from the teeth like repelling magnets.
No need to brush hard!
Benefits of KISS YOU Ionic
Kiss away plaque—one of the leading causes of bad breath
Whitens teeth—now, you can smile more confidently
Improves gum health—no more bleeding gums due to brushing hard
Economical—replaceable brush, no need to buy toothpaste
Comes in cool blue color
Order now! Don't forget to leave some reviews!
It is not a regular or electric toothbrush thatforces plaque off the teeth by friction, hence causing abrasiveaction on the teeth and gums. The innovative ionic action of thetoothbrush allows the teeth to let go of plaque easily like turningoff a magnet. It is clinically proven by studies in Japan to removeup to 48%More Plaque than regular toothbrush.
Daily usage of ionic toothbrush will make yourteeth Brighter with
Little or No Plaque at all the next time youvisit a dentist.

Many health-conscious consumers now prefer theionic toothbrush over an electric one:Silent,Small and Ready-to-useanywhere it doesn't need a charger or adaptor thanks to itsintegrated 3V lithium battery.
Product Benefits
Removes up to 48% more plaque than ordinary toothbrushes

2. Cleans teeth effectively without abrasive action

3. Refreshes the mouth & prevents tooth decay & bad breath

4. Suitable for adults and children
How to use
1.Hold the toothbrush withthe thumb touching the metal stem
2.Wet the metal stem areabefore brushing your teeth
3. Ensure that all areas of yourteeth are properly brushed for a few minutes
4. The metal stemmust be kept wet at all times for the ionic action to be activatedduring the brushing process
5.Rinse the brush headproperly after each use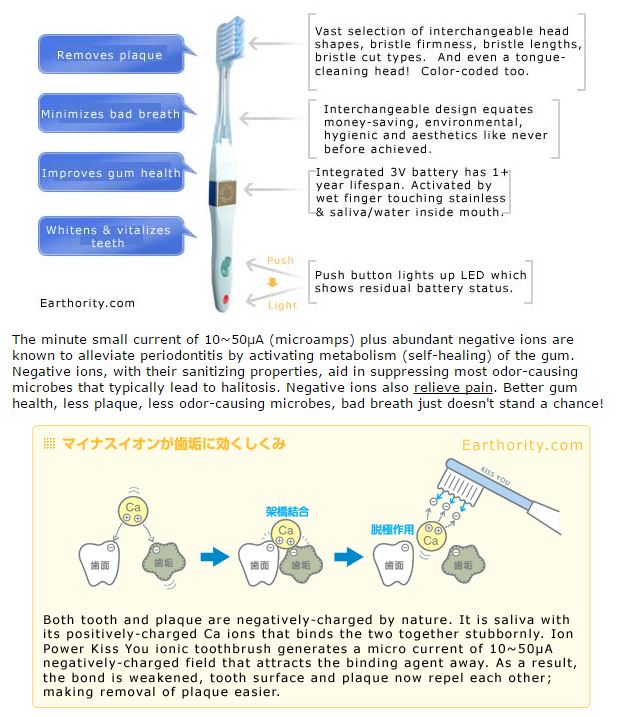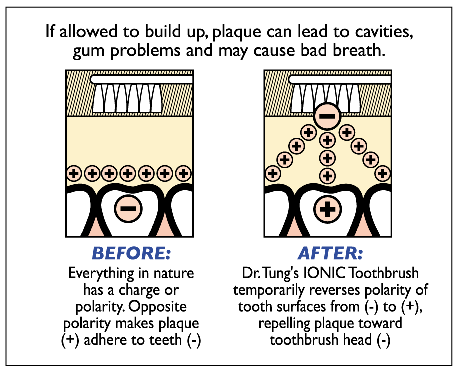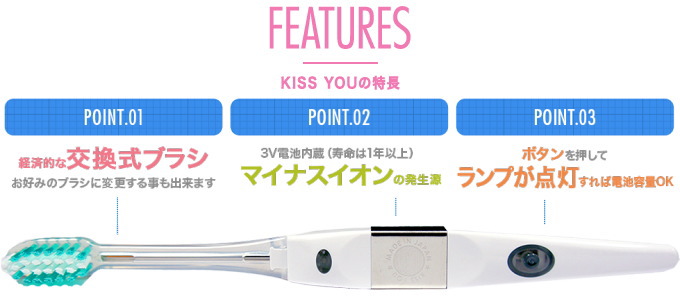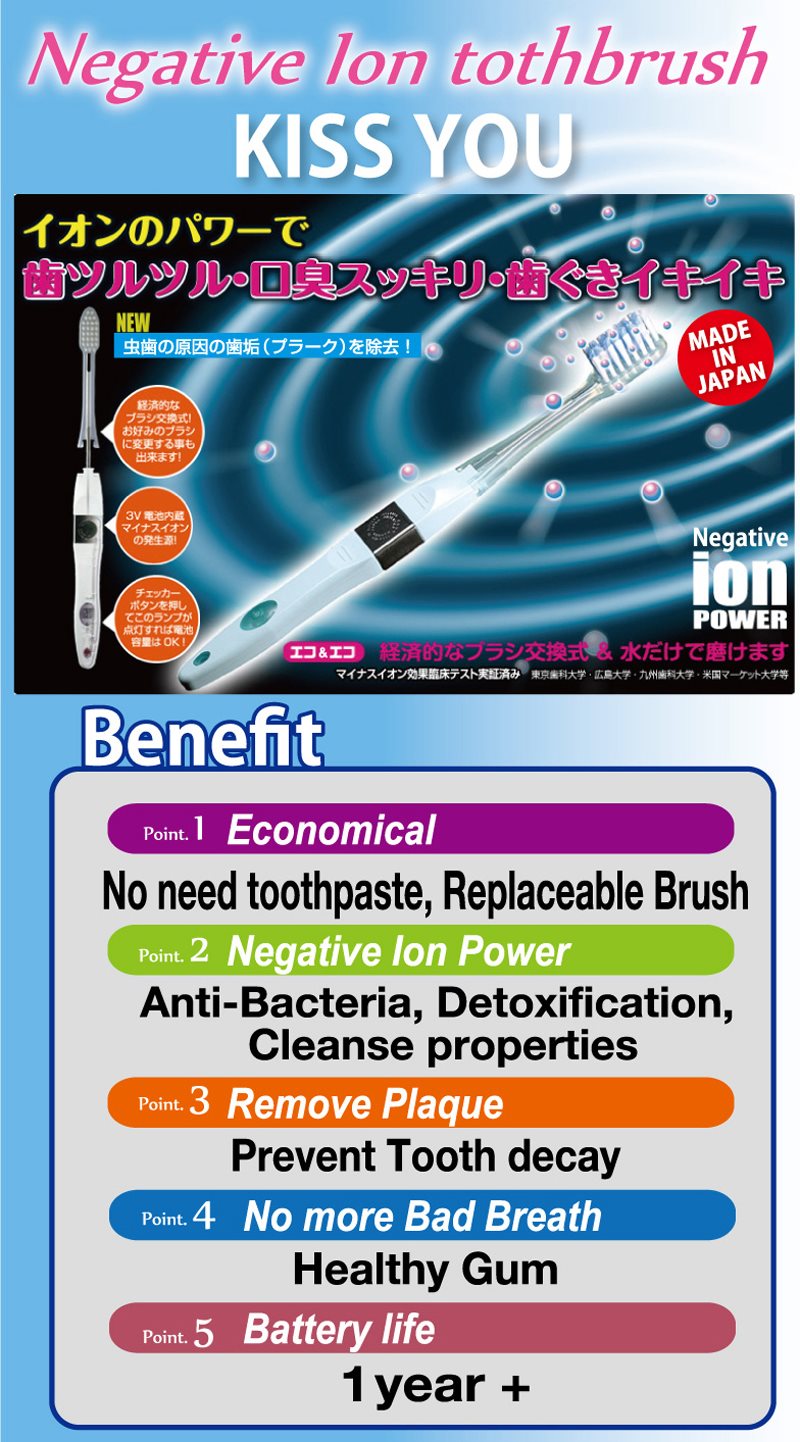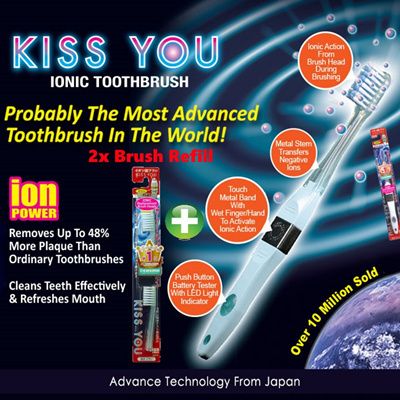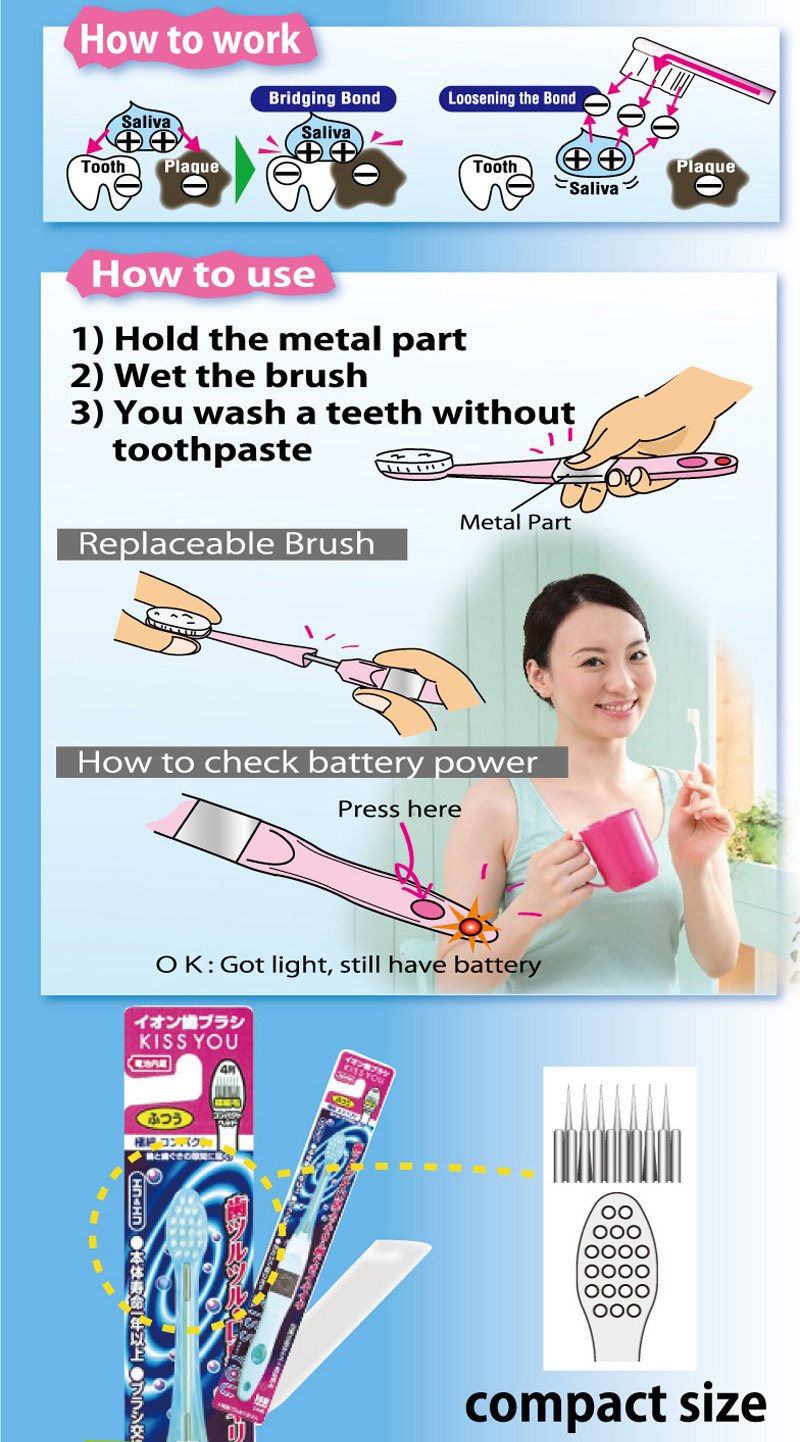 There are no reviews for this product.
Write a review
Your Name Your Review Note: HTML is not translated! Rating Bad Good

Customers Also Bought

Recently Viewed