Moony baby wipes soft materials case 80*1
Moony baby wipes soft materials case 80*1
×
Florida customers from the following zip-codes are eligible: 33160, 33180, 33009, 33162, 33008, 33181
×
Клиенты Florida из следующих почтовых кодов имеют право: 33160, 33180, 33009, 33162, 33008, 33181
$7.99
Leave a positive feedback and get $2 discount for your next order on our website. After that you will receive 200 points in your bonus account
Purchase this product and earn 16 Points!
Registered users only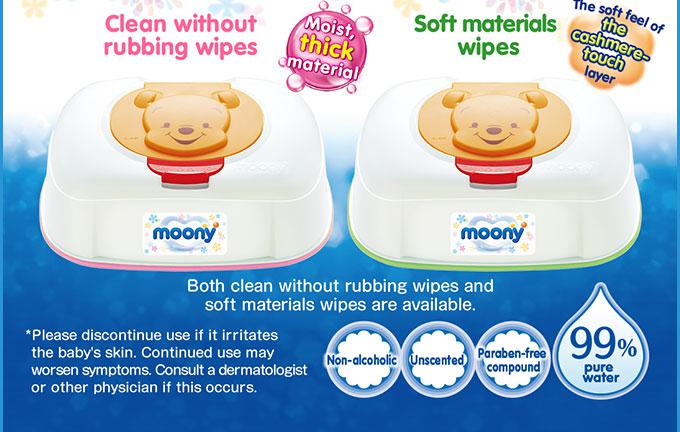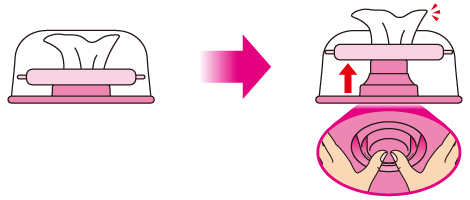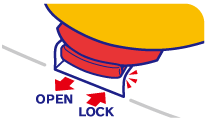 Product Description
Moony baby wipes soft materials case 80*1 are thin, yet there are 3 layers to each wipe - a cushion layer and a "cashmere-touch" layer on top and bottom. Every wipe leaves a soft, clean touch. Blue line indicators of the last five wipes let you know it is time to refill soon. The cute Baby Pooh design on the case has a pop up button that pushes wipes toward the top of the case. It is easy to grab, even with one hand..
Benefits of Product
Soft cashmere-layers
99% pure water
Alcohol free
Fragrance free
Paraben-free compound
Baby Pooh case with push button feature
Opens withone-touch
Has lift-up button and child lock
Easy to retrieve one ata time with one hand.
Container features a Baby Pooh design
Lift-up button
Easyto retrieve even if supply is low
If it becomesdifficult
to take out due tolow supply,
just press up thebutton on the bottom
Child lock
Simply lock withone-touch so you can feel reassured even if your child plays aroundwith the container
Cannot be flushed downthe toilet
Can be used for boththe hands and body
There are no reviews for this product.
Write a review
Your Name
Your Email
Your Review
Note:

HTML is not translated!
Rating
Bad
Good