Moony diapers *Natural* Organic Cotton Medium size (6-11kg) (13-24 lbs) 46 count
Moony diapers *Natural* Organic Cotton Medium size (6-11kg) (13-24 lbs) 46 count
×
Florida customers from the following zip-codes are eligible: 33160, 33180, 33009, 33162, 33008, 33181
×
Клиенты Florida из следующих почтовых кодов имеют право: 33160, 33180, 33009, 33162, 33008, 33181
$29.99
$34.99
Moony diapers *Natural* Organic Cotton Medium size (6-11kg) (13-24 lbs) 46 count
5
2
Leave a positive feedback and get $2 discount for your next order on our website. After that you will receive 200 points in your bonus account
Purchase this product and earn 60 Points!
Registered users only
**SuperPremium**
Organic Cotton
Diapers
Japan's first. It is an organic cotton-containing diaper "Natural Moony".
In order to protect the skin of a newborn baby, I stuck to the structure from the material.
Softness of the part that touches your skin 20% UP. (* Thickness change during compression Compared to manufacturer's conventional products)
Use "oil-free (petroleum derived oil)" & "weakly acidic" oil.
Flexible material and safe for babies.
100% organic material - Ultra soft
New standard in the industry - No added weakly acidic
Extra abosbtion - Stay dry all the time up to 12 hours.
Size Medium (6-11kg) (13-24 lbs)
Manufacturer: Unicharm Moony
Product Line: Moony Natural
Item: Baby Diaper
Package Contain: 48 pcs
Country of Origin: Japan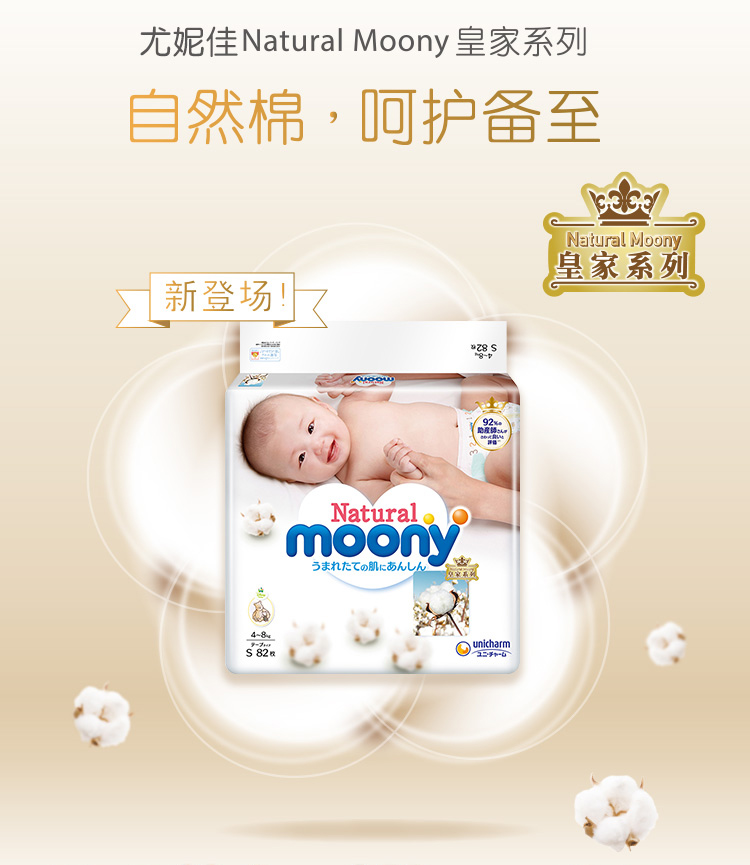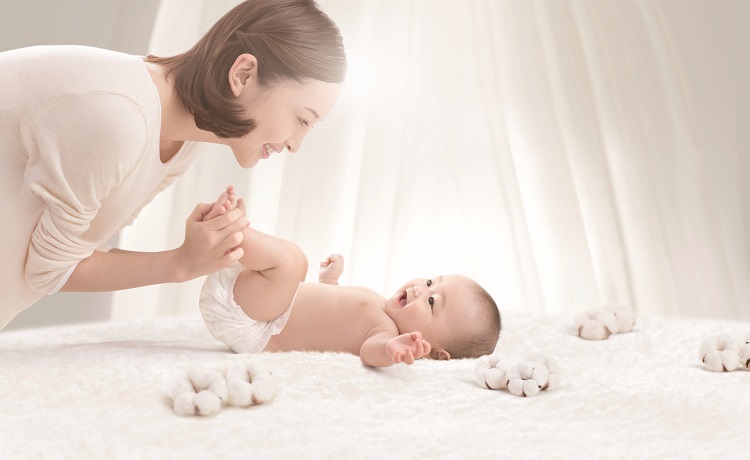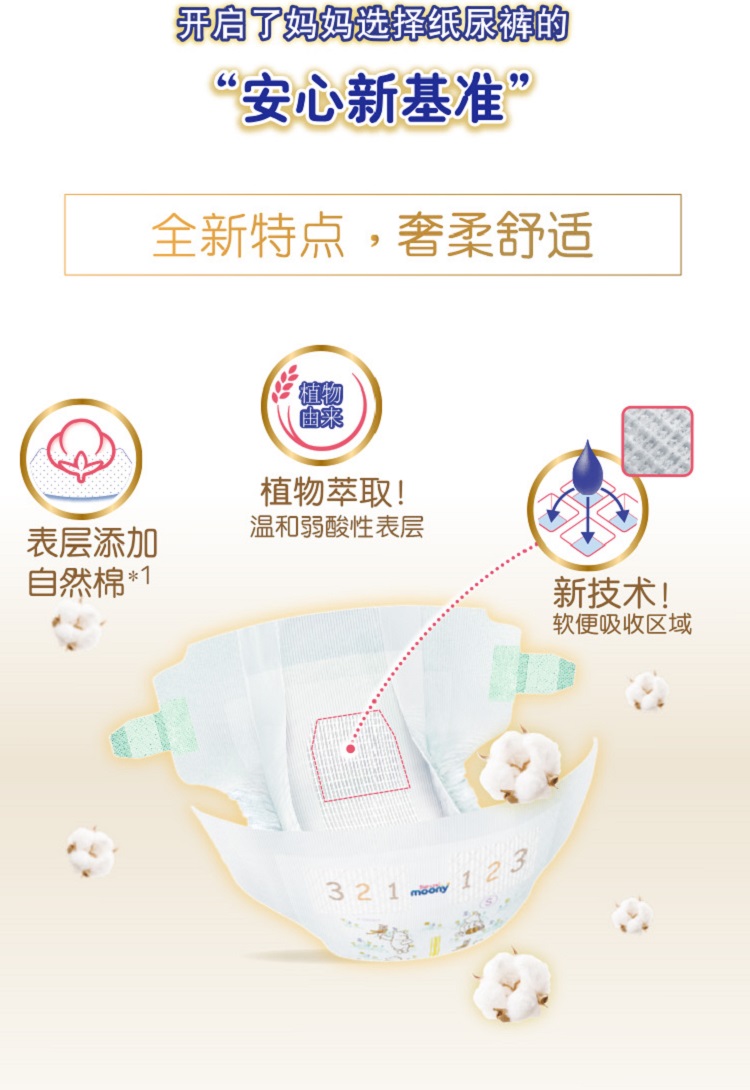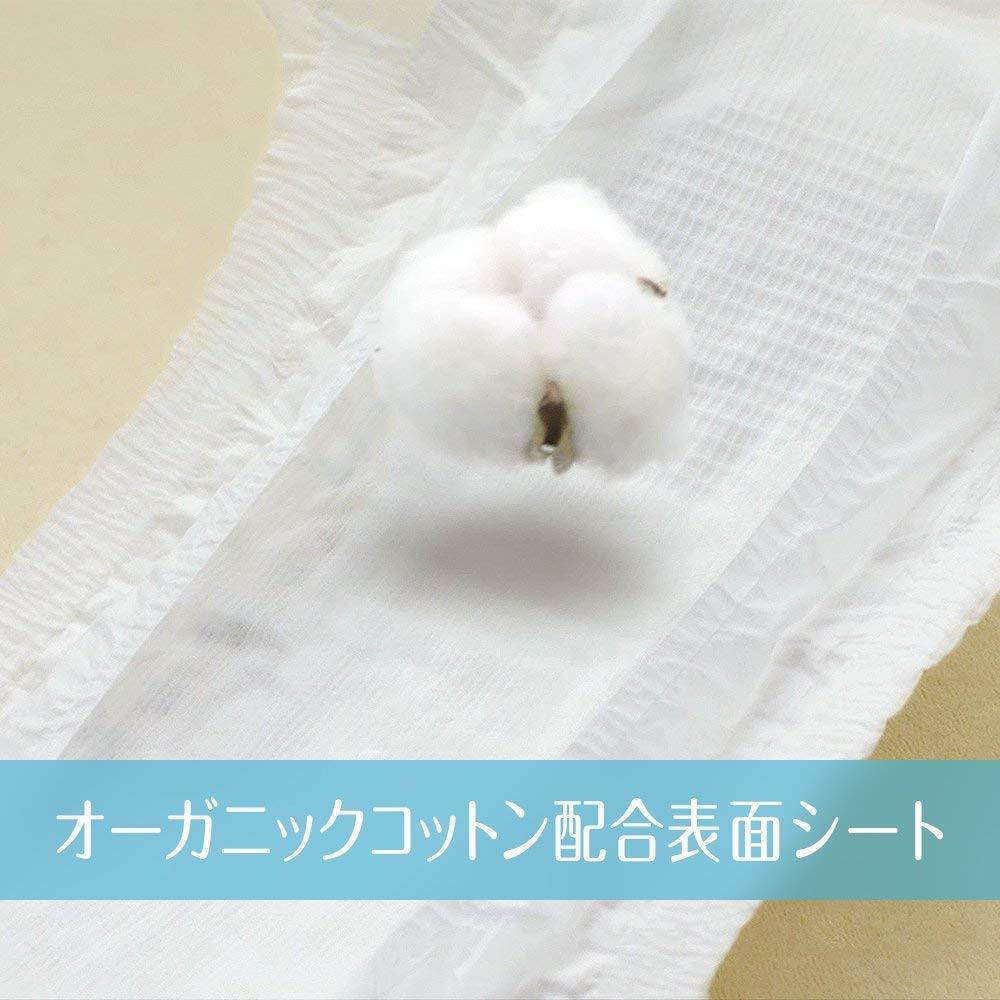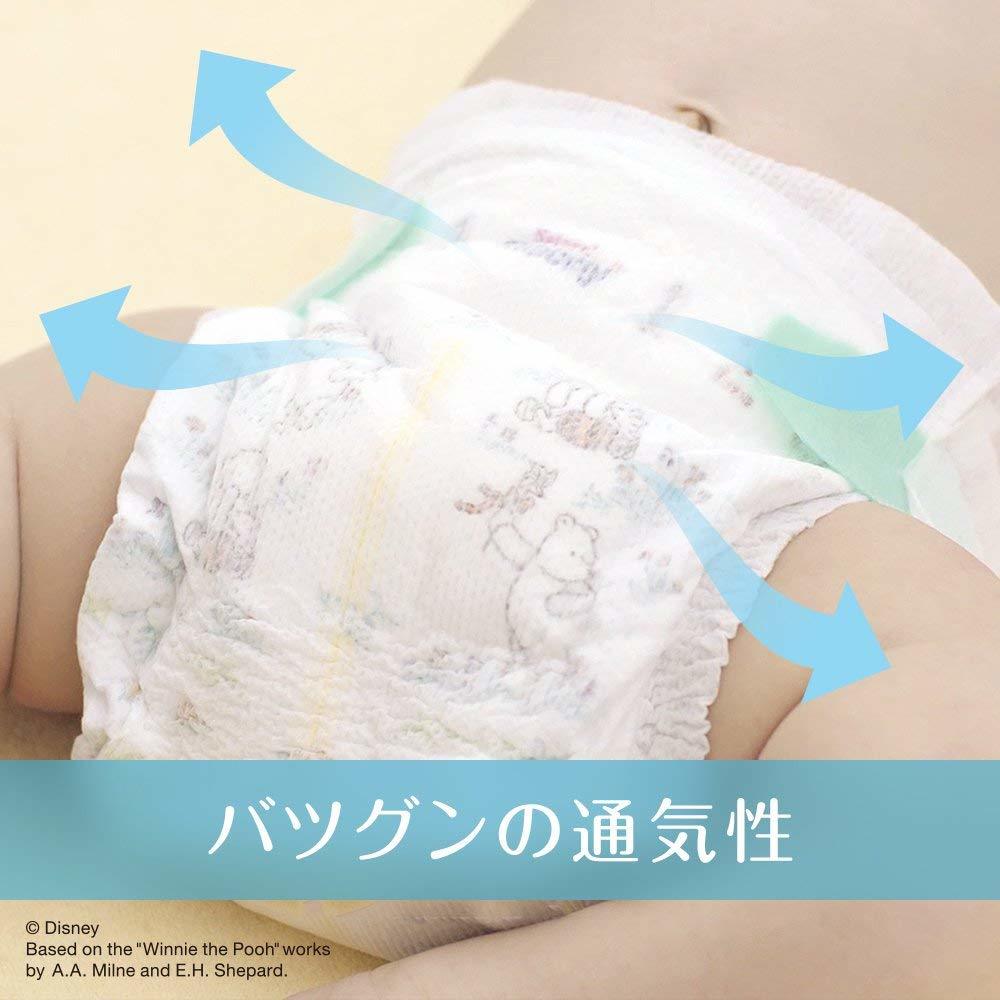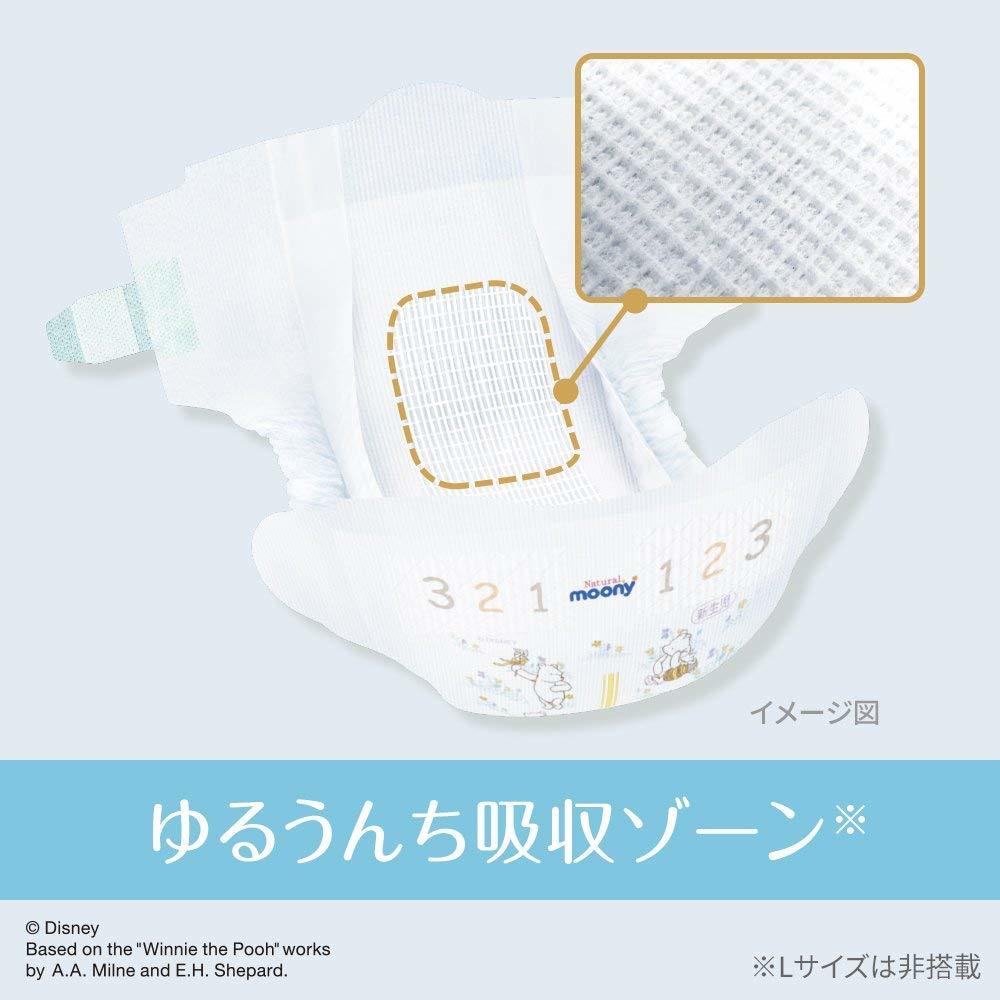 Great diapers and great service !
The best diapers I found so far. They don't leak and are very soft. I love the organic cotton as gives the softest touch and my baby have no rashes. My baby is 20 pounds and they fit him well
Showing 1 to 2 of 2 (1 Pages)
Write a review
Your Name
Your Email
Your Review
Note:

HTML is not translated!
Rating
Bad
Good