Pull Ups Merries Medium size. Unisex. (6-11kg) (13-22lbs) 58 count.
Pull Ups Merries Medium size. Unisex. (6-11kg) (13-22lbs) 58 count.
×
Florida customers from the following zip-codes are eligible: 33160, 33180, 33009, 33162, 33008, 33181
×
Клиенты Florida из следующих почтовых кодов имеют право: 33160, 33180, 33009, 33162, 33008, 33181
$27.99
$39.99
Pull Ups Merries Medium size. Unisex. (6-11kg) (13-22lbs) 58 count.
4
3
Leave a positive feedback and get $2 discount for your next order on our website. After that you will receive 200 points in your bonus account
1$ OFF Each when you buy 6 Save 6$ 2$ OFF Each when you buy 12 Save 24$
Mix and match diapers, pull-ups and formula.
6 or more -

$26.99

(

$167.94

$161.94

)
12 or more -

$25.99

(

$335.88

$311.88

)
Expected delivery time is 3-5 business days (dependent on the state your order is shipping to). For more information about delivery times see our
shipping and return policy
. Free shipping to
some* Florida customers (click for info)
is from 2 packages of diapers or pull-ups.
Purchase this product and earn 56 Points!
Registered users only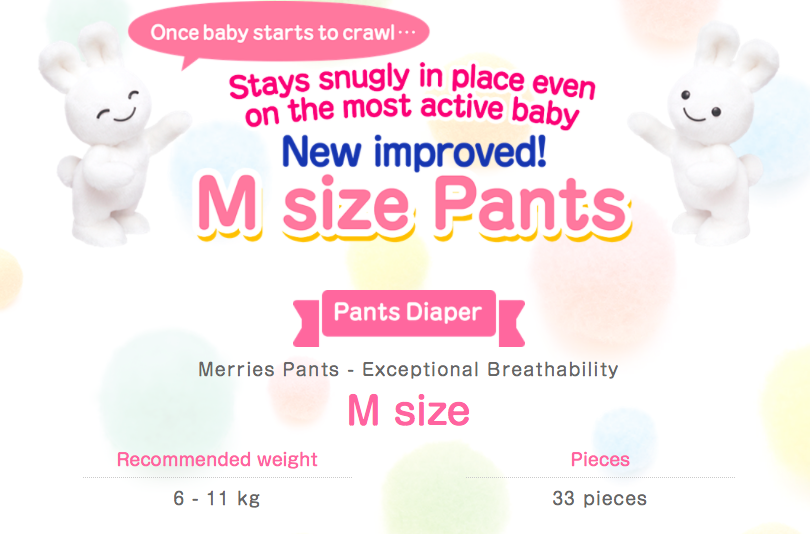 Speaking about diapers and pull Ups Merries, produced in Japan, they have excellent customer reviews. These diapers and pull Ups are thin, exceptionally soft, and perfectly fit a child's abdomen and legs. However, these diapers and pull Ups perfectly absorb and do not leak. With diapers and pull Ups Merries one can forget about diaper rash and itching, thanks to the healing extract of Witch hazel, which has anti-microbial and anti-inflammatory action.
Even when a child pees a lot, his bottom will remain dry and pleasant in diapers and pull Ups Merries. The surface of the diaper that comes into contact with the baby's skin has a "breathable" porous layer. The diaper and pull Ups touches the skin only in certain points and therefore breathability of a diaper is much higher. Merries do not stick to the skin and the air passes quickly and easily between the skin and the diaper.
Also the Japanese diapers and pull Ups Merries (Merries sizes M, L, XL), have a special "breathable" gum with exceptional breathability. It is located along the gum of the belt in a diaper and now the kid who has been actively moving in Merries is always dry and comfortable, because the belt, where he quickly formed a sweat, is now dry. A flexible non-woven material is used when the "breathable" gum is produced, which gently stretches and compresses the waist of your baby. "Breathable" diaper gum of Merries stays well adjacent to the belt the whole day according to the movement and breathing of the child; and the edge of the diaper does not crash into the tummy and does not cause reddening.
Baby's tummy bulges forward strongly when he takes a sitting position from a standing position or lying. In this case, " breathable " gum is very easy to stretch and gently adheres to the baby's tummy. It can be easily adjusted, and therefore the whole day it gently adheres to the tummy of the child in accordance with all its movements and does not compress it.
Reusable colored velcro fastens merries with one gentle touch.
Indicator in Merries- three special lines will let you know that the baby has peed. The lines in the center of the diaper will become blue when you need to change the diaper.
Breathable porous layer of the diaper Merries keeps the liquid waste of the baby well and protects baby's delicate skin from irritation. The waste is held in the pits and does not spread.
Japanese diapers and pull Ups Merries are made of the materials that passed strict and thorough quality check. Soft cotton material that makes up the diaper will protect your baby from having chafing. Pull-ups Merries are made of: polyolefin, non-woven polyester, cotton linters, paper, super absorbent polymer, polyolefin film,non-woven polypropylene, polyurethane, and hot melt.
Medium Size
Size Medium (6-10kg) (13-22lbs) 58 count

Soft touch

Pull Ups for baby

Super absorbent

Made in Japan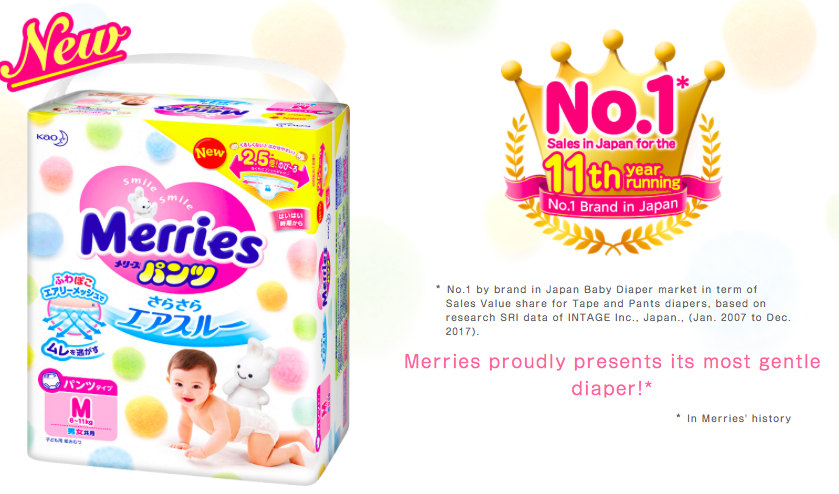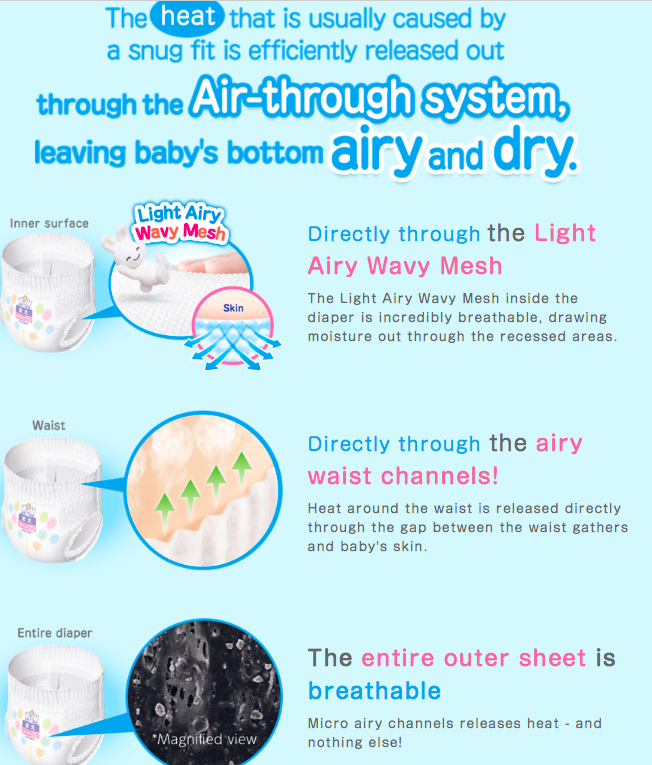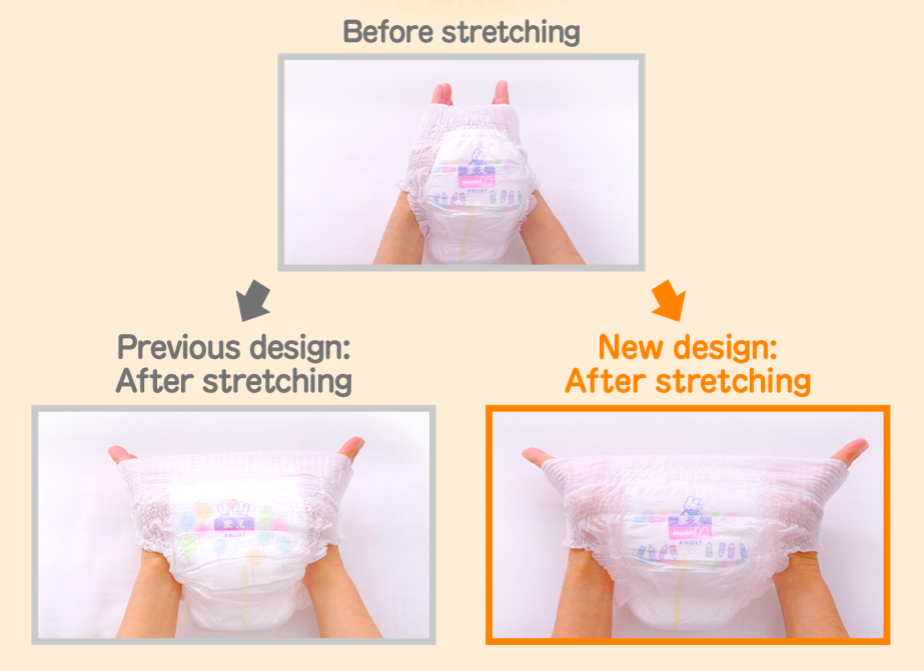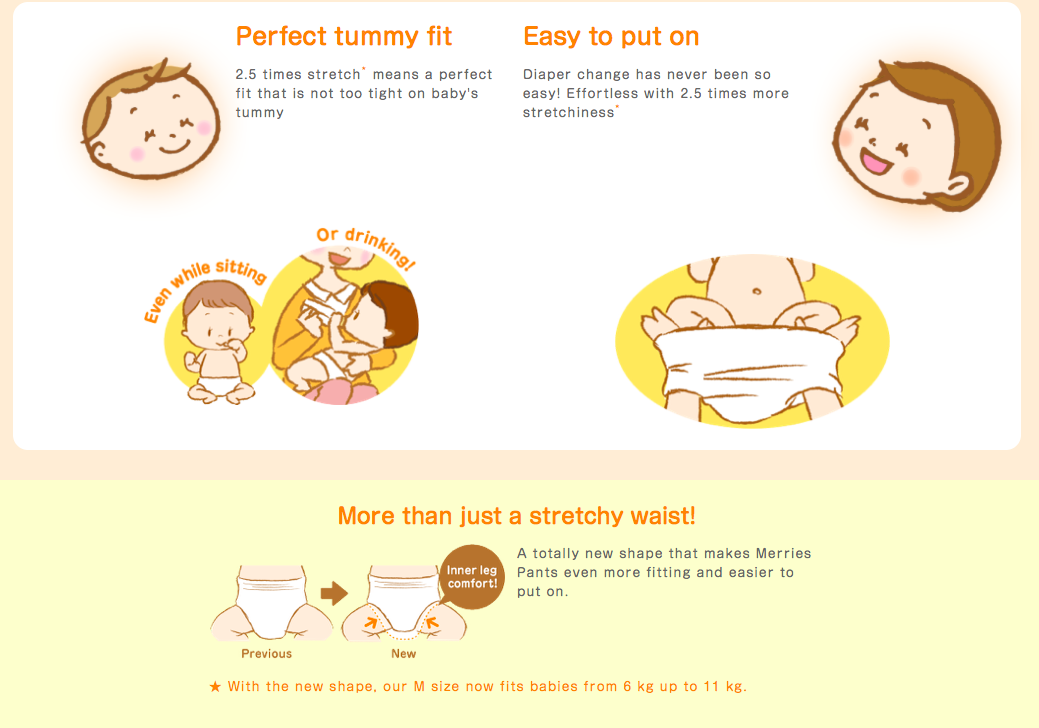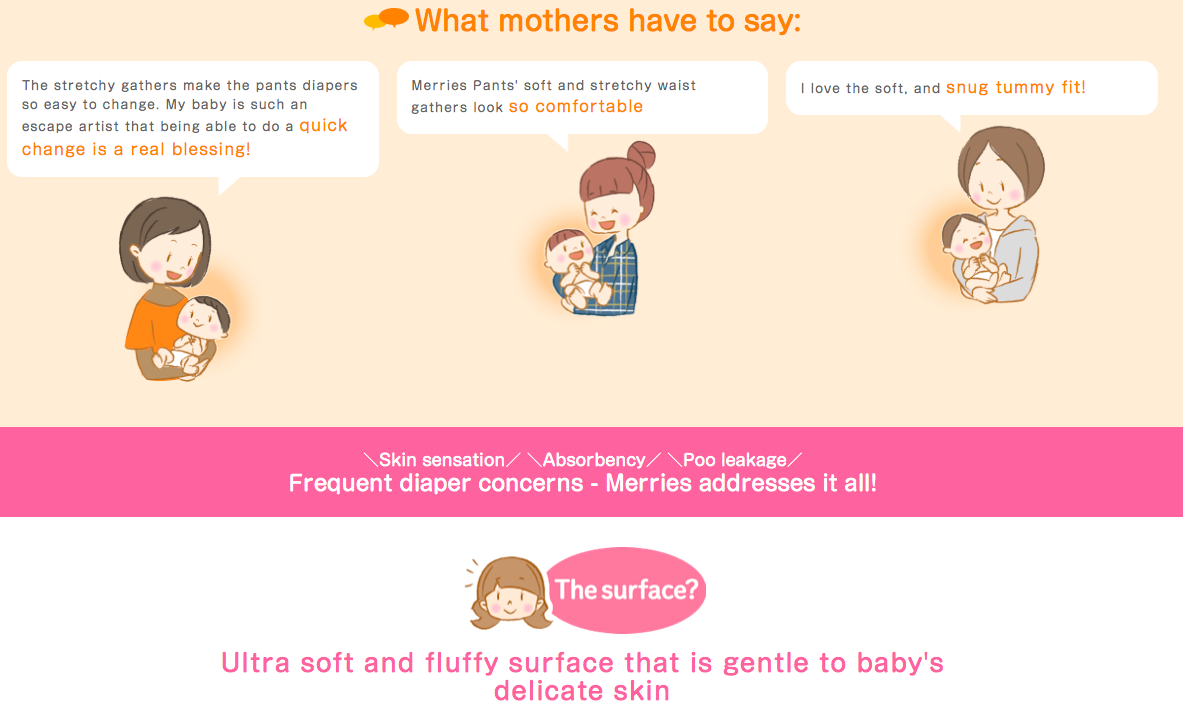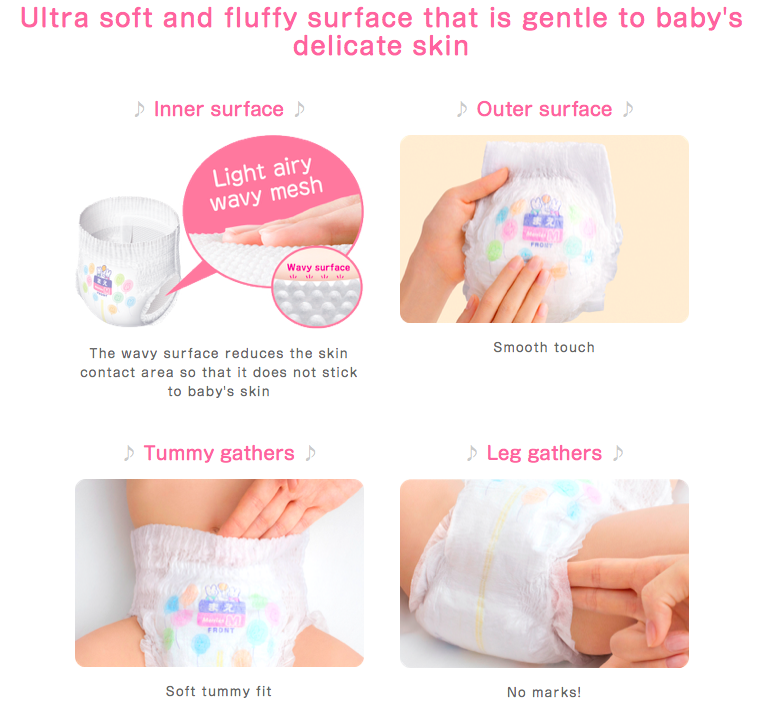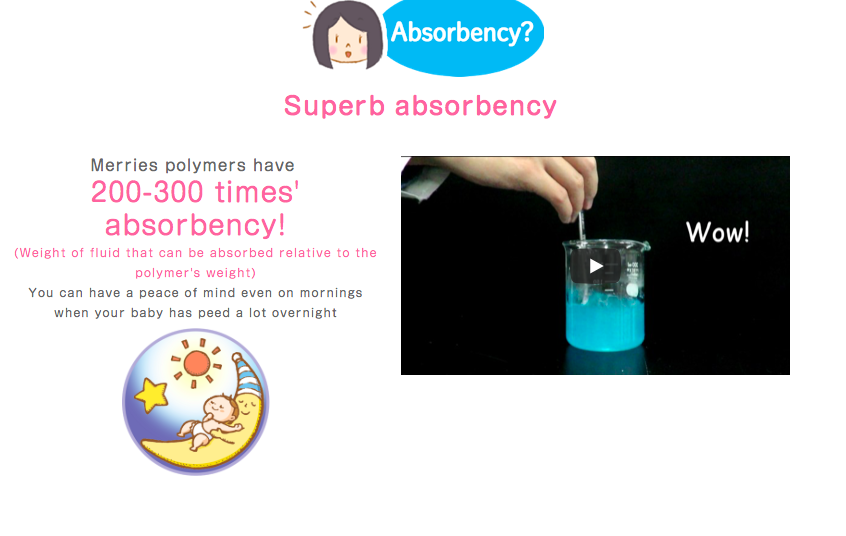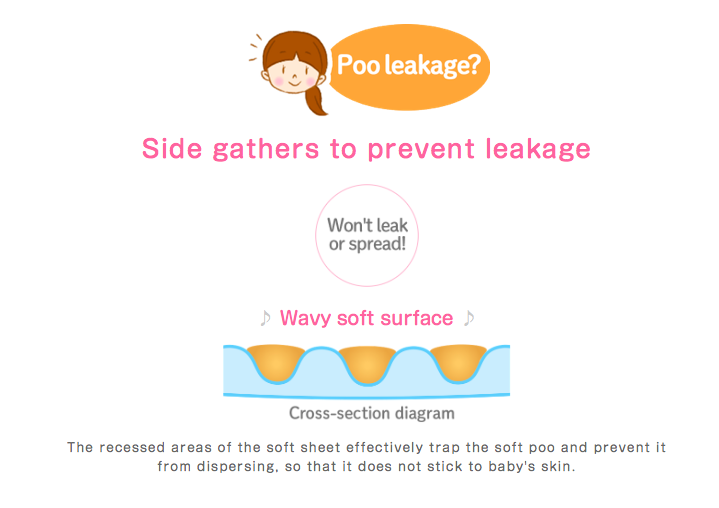 Holds lots of pee overnight. I've only used Japanese diapers for my two kids and I can't say how much better they are than American brands.
I received regular diapers instead of pull-ups, disappointing!
Надежные и комфортные трусики ,а главное нравятся моему сыну.
Showing 1 to 3 of 3 (1 Pages)
Write a review
Your Name
Your Email
Your Review
Note:

HTML is not translated!
Rating
Bad
Good